WHY THE CONCERN?
Counterfeit water filters are sold online every day. People buy these filters thinking that they are buying genuine certified filters – until there is a problem.
Misleading designs, which often include the illegal use of brand names, logos and product labels, help disguise counterfeits as authentic replacement water filter products. Consumers are tricked into thinking they're buying products with the same benefits and performance as branded filters – and for a cheaper price, too.
Some of the filters appear identical to brand-name filters, making it difficult for even the experts at U.S. Customs and Border Protection to tell the difference between them. Other filters include deceptive or faulty claims about fit and performance, but do not in fact offer the same level of quality or assurance as ones produced by your refrigerator manufacturer.
THE UNINTENDED CONSEQUENCES FOR CONSUMERS
Installing counterfeit or deceptively labeled filters into your refrigerator can put your loved ones, appliance and home at risk. These filters do not contain the same technologies as brand-name devices and often include lesser amounts of the components you need to keep your water clean and appliance working properly. The consequences are a steep price to pay: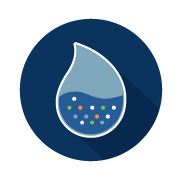 Failure to remove contaminants from your drinking water such as lead, mercury, herbicides, pesticides, asbestos and pharmaceuticals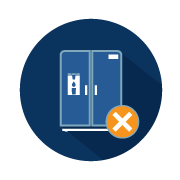 Damage to your refrigerator and kitchen if there is a leak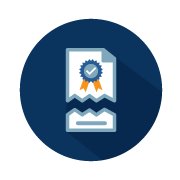 Violation of your refrigerator warranty, potentially costing you added time and money for product repairs
ONE BRAND'S STORY

It's not uncommon for a major refrigerator manufacturer to receive questions from U.S. Customs and Border Protection (CBP) about the authenticity of replacement water filters flooding in from overseas. One manufacturer recently worked with CBP to identify a shipment of more than 70,000 counterfeit filters en route to Florida from a factory in China. According to the manufacturer, the packaging was an immediate signal to Customs officials that the filters may not be genuine. Upon further inspection of the filters and confirmation that the packaging was indeed fake, the filters were tested and found to contain less carbon than is used by the genuine filters. And, the filters produced gray, murky water unsuitable for drinking. Had they been installed by consumers, they may have caused leaks or broken the refrigerators.
What does this story mean for you as a consumer? For one thing, not all counterfeit and deceptively labeled filters are intercepted before they reach your local store or are mailed to your home. A large number of replacement filters are purchased online, making efforts to identify and seize the phony products very difficult. And while manufacturers are working directly with online retailers and CPB to remove the filters from our markets, there is still a need for consumers to understand the problem and help take action to address it.
FIND THE SOLUTION