WHAT'S THE DIFFERENCE?
While it's tough to distinguish a genuine filter from a counterfeit one, the differences in quality and performance couldn't be more critical.
ONE OF THESE IS NOT LIKE THE OTHER
Click on the filter you believe is the counterfeit.
Genuine filters, certified to NSF/ANSI Drinking Water Treatment standards, improve the quality of your water, coffee and tea, and meet requirements established by independent and accredited standards organizations. They remove harmful contaminants and chemicals as well as the unpleasant taste and odor associated with chlorine, which is commonly used to disinfect your tap water. The same cannot be said of counterfeit and deceptively labeled products.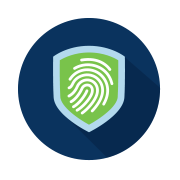 Genuine filters…
Are part of a complex refrigerator system developed by your refrigerator manufacturer.
Are designed and tested to perform properly.
Include certification information to ensure quality and give owners a peace of mind.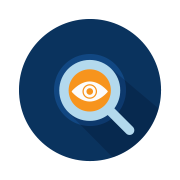 Counterfeit and deceptively labeled filters…
Fail to deliver on many of the expected benefits, including the removal of certain metals, pesticides, insecticides, chlorides and other compounds.
May not contain the same technologies as genuine products.
May not be tested to industry and government standards.
May not fit properly into your refrigerator.
May crack, leak or burst after being installed.
INDUSTRY'S GOLD STANDARD
Genuine filters are tested to two main industry standards – NSF/ANSI 42 and NSF/ANSI 53. These standards help ensure the safety and structural integrity of all residential refrigerator water filters. More specifically, NSF/ANSI 42 addresses aesthetics (including how your water looks and tastes) and certifies that a replacement filter fits the refrigerator as intended. NSF/ANSI 53 addresses health concerns.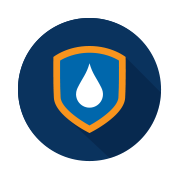 NSF/ANSI 42
What It Covers:

Look and Taste
What It Protects Against:
Chlorine and Chloramine
Iron
Manganese
Zinc
Total Dissolved Solids (TDS)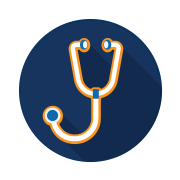 NSF/ANSI 53
What It Covers:

Health Effects
What It Protects Against:
Lead and Other Heavy Metals
Asbestos
Cysts
Organic and Inorganic Compounds
One of three independent certification organizations conducts standards testing: NSF International, Water Quality Association (WQA) or IAPMO R&T. Look for a seal on the filter package to confirm whether your filter is certified and has been tested as part of the entire refrigerator system developed by your product manufacturer.

ONE SIZE DOES NOT FIT ALL
Keep in mind that your refrigerator is one of the most sophisticated pieces of equipment in your daily life. It contains a complex, integrated system in which the replacement water filter is just one part. That's why filters are not interchangeable or "one-size-fits-all." Despite what you read on some counterfeit and deceptively labeled products, replacement water filters are unique to each refrigerator manufacturer.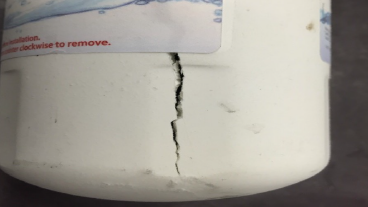 Filters that are not are designed and tested to fit your refrigerator's complete, integrated system may not perform structurally and filter out harmful chemicals. They may also fail to do the job they promise, crack, leak or burst after you install them. These cracks and leaks can result in significant water damage or a flooded kitchen.
FIND THE SOLUTION